Korea's Coolest Fridges Are All About Kimchi
In Korea, kimjang is a time-honored autumn tradition. To preserve food through winter in the days before refrigeration, communities came together to prepare fermented vegetables, known as kimchi. The kimchi was then buried underground in jars to keep it cool—but not frozen—and shared throughout the community all winter long.
Kimchi is such an important part of Korean culture that, in 2013, UNESCO declared kimjang part of the world's intangible cultural heritage.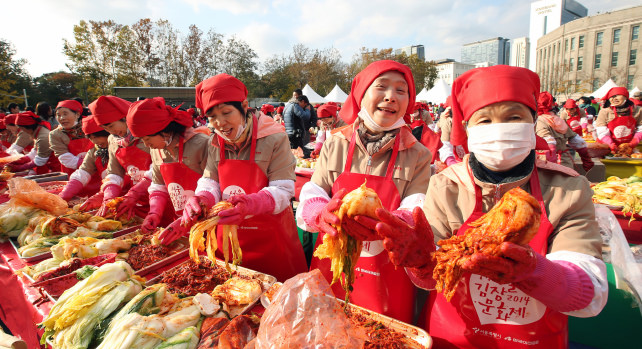 While kimchi remains a beloved national dish in Korea, specialized kitchen appliances now do the work of underground jars. They're called kimchi refrigerators, and they're found at nearly every appliance store in Korea. They're specially designed to keep different kinds of kimchi at optimal temperatures and humidities without mixing their unique flavors and odors.
The kimchi refrigerator is a staple appliance in homes in Korea.